Three roll mills are widely used to mix printing inks, electronic thick film inks, high performance ceramics, cosmetics, plastisols, carbon/graphite, paints, pharmaceuticals, chemicals, glass coatings, dental composites, pigment, coatings, adhesives, sealants, and foods. With the recent development in technology, they are also utilized in the production of cable cover, electronics, soap, and artificial plastics.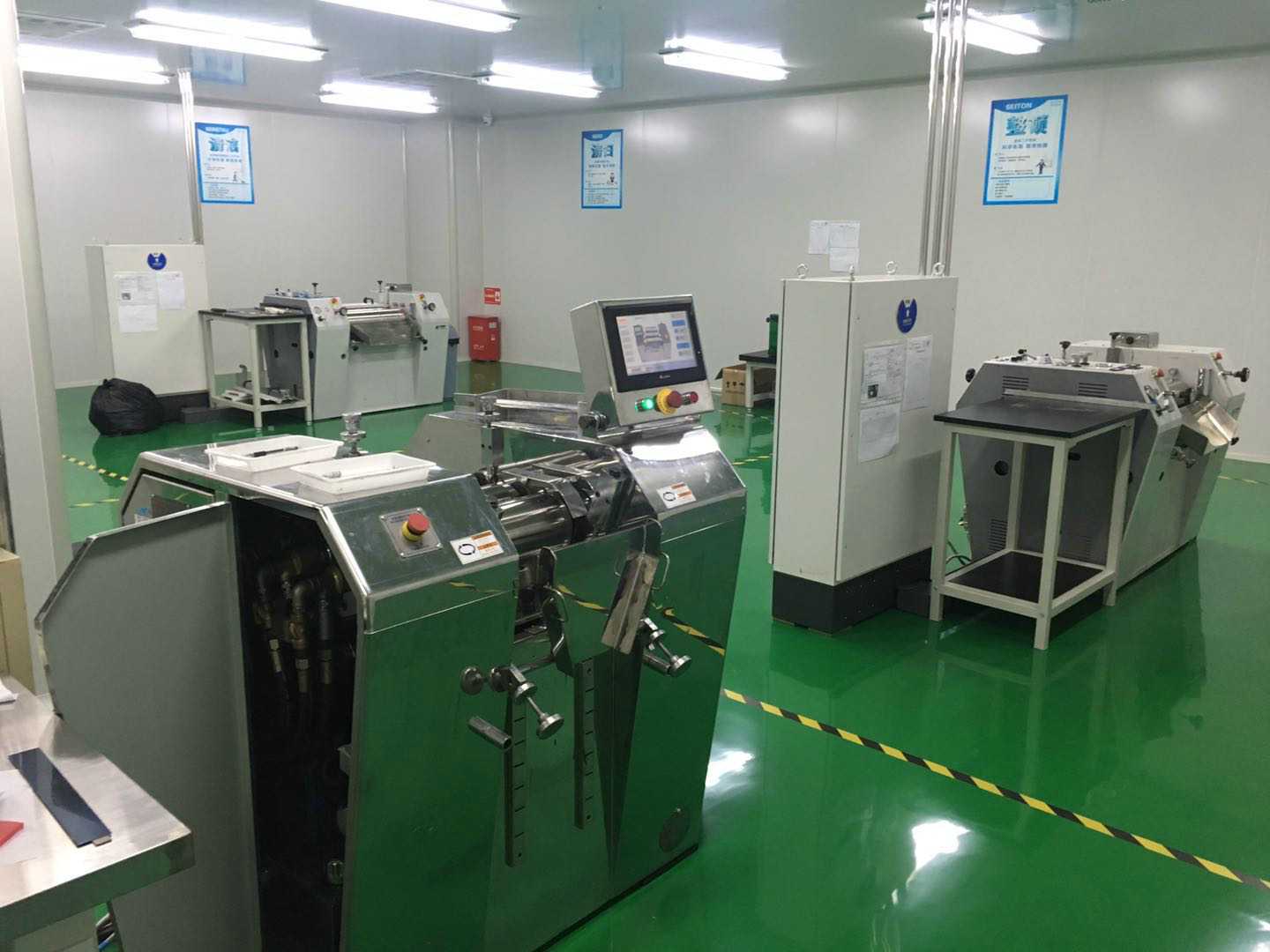 Small bench models are used for bench-top development work, laboratory work, and low volume production. Larger bench and floor models are built to meet different production needs from pilot plants to large volume productions.
Particular advantages of this process are that it allows high-viscosity pastes to be milled, and that the high surface contact with the cooled rollers allow the temperature to remain low despite the high amount of dispersion work being put in. A notable disadvantage is that the large open area of paste on the rollers causes loss of volatiles.